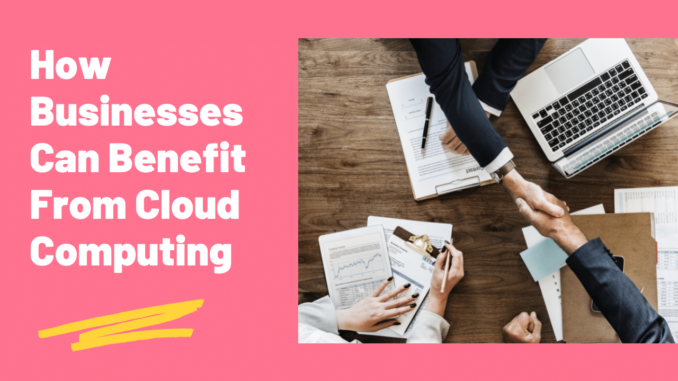 Cloud technology is rapidly gaining ground as the norm in developing applications and business infrastructure. This is because it allows organizations to gain access to a multitude of solutions at the same low cost while offering great flexibility for IT investments. Cloud technology makes it possible for organizations to use web services, such as software applications and email services over the internet. The advantages of using cloud technology have been discussed in many business forums, but the benefits of implementing it in the enterprise are not always recognized.
Using managed services helps reduce costs. The basic advantage of using cloud technology lies in its cost savings. On a yearly basis, organizations can save approximately half a billion dollars on buying new software. Hence, a managed service provider offers large cost reductions on the purchase of new technologies. On an annual basis, managed cloud services also help to reduce IT costs, which include maintenance, support, and licensing costs, which can add up to 25 percent of the total IT budget.
Another advantage of cloud computing is better security. The reason for this is that it is easy to create and administer, thus making it ideal for organizations and enterprises. The most important benefit of cloud technology is that it is secure, allowing data to be accessed by authorized personnel and without causing any data loss. On a yearly basis, a majority of companies experience data loss, which means they face the risk of losing important data stored in their servers, which could cost them millions of dollars.
With cloud technology, companies can eliminate two risks: data center downtime and hardware failure. Enterprises that use cloud-based solutions run multiple servers on a remote server, which reduces the risk of centralization of IT resources. In addition to reducing downtime, cloud-based solutions provide near real-time performance with guaranteed delivery.
With the continued growth of cloud technology, an enterprise will be able to maximize its benefits by hiring the right IT service provider. This helps companies to use the cloud in an efficient manner. It is important for companies to partner with a cloud service provider that has the expertise, innovation, infrastructure, and scale required for running a robust, successful cloud business. To help businesses that are just starting out, a provider can offer guidance with the tools and guidance necessary for the transition of a data center to a fully optimized, virtualized business server.
Unlike public clouds, the private clouds do not have direct access to the resources of a service provider. Therefore, there is no sharing of resources. However, there are shared services that allow access to certain applications, as well as a limited amount of resources. The cloud technology used by a service provider can vary, as can its cost.
Both public and private clouds are advantageous for many businesses, but the differences between them are key. The key difference between public and private clouds lies in the cost of maintaining the infrastructure. Public cloud technology tends to be more expensive because the infrastructure is shared with other companies. This cost is often passed on to customers. Private cloud technology allows customers to run their own servers and has less overhead than public clouds.
As cloud technology evolves, it is important for businesses to continue to invest in research and development. Many of the changes that are occurring today were put into place long ago and will take time for fully realize their full effects. In the next two to five years, we can expect significant changes to cloud computing. We can also expect significant price decreases. By keeping an eye on what is happening in the market, any business that is planning to use cloud computing technology can be assured of continued growth and development.